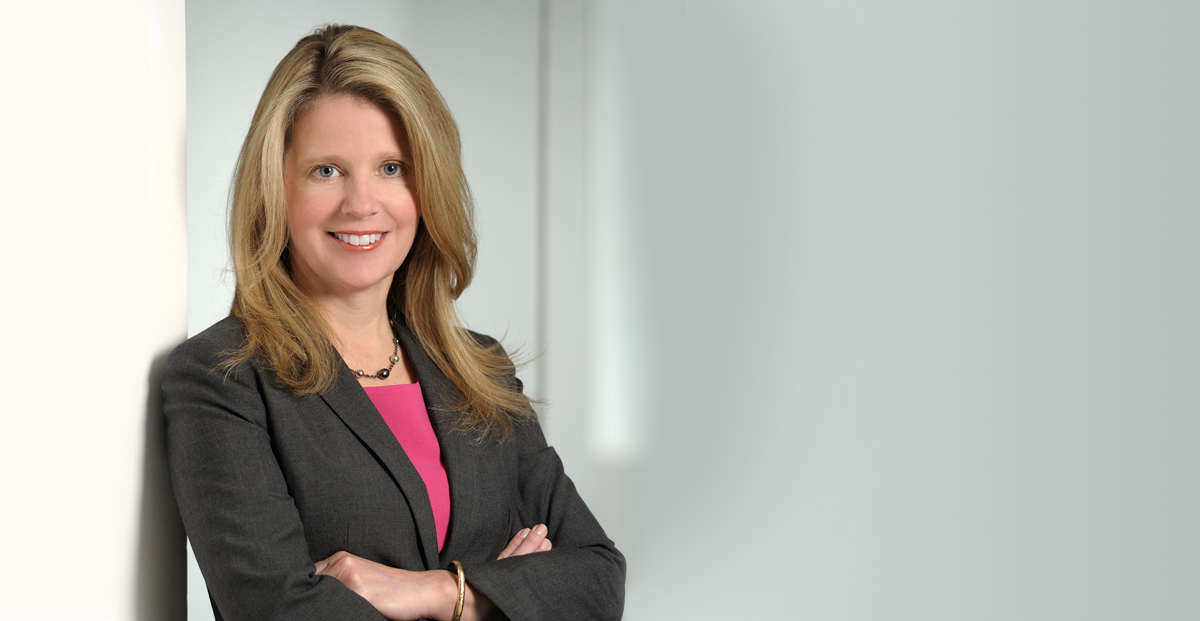 About
Elizabeth Macedonio is dedicated professional in the field of criminal defense.  A graduate of New York University and New York Law School, Ms. Macedonio has spent her entire career as a criminal defense attorney.  She has represented hundreds of clients in complex, high-profile cases on both the federal and state levels.  Her brand of comprehensive fact development, coupled with her strong advocacy skills, routinely results in achieving the goals of her clients.
Since being admitted to the New York and Connecticut bars in 1994, Ms. Macedonio has become a seasoned trial lawyer with an imposing courtroom presence. Revered by prosecutors and dreaded by cooperating witnesses, Ms. Macedonio has earned the adoration of a loyal client base.
Ms. Macedonio began her career under the tutelage of legendary criminal defense attorney John H. Jacobs.  Working in Jacobs' Manhattan office, Ms. Macedonio learned not only how to navigate complex cases, but also to cross examine the most difficult witnesses.  One of the first trials Ms. Macedonio participated in was the 1993 attack on the World Trade Center, a grueling nine-month trial that solidified her courtroom presence.  From there Ms. Macedonio spent two years in the office of renowned New York attorney Jay Goldberg, collaborating with Goldberg on numerous high-profile matters.
As a principal in her own practice, Ms. Macedonio has negotiated hundreds of favorable dispositions, often in cases involving intricate fact patterns and unique legal questions. In addition to the scores of trials she has taken to verdict, Ms. Macedonio has successfully argued numerous cases in the Court of Appeals.
Ms. Macedonio is sought after by various organizations to be a guest lecturer in the field of criminal defense. Moreover, because of her tough litigation style and track record of resolving even extremely difficult cases, Ms. Macedonio is often called upon by her colleagues and the judiciary to handle the most sophisticated matters including matters of national security and death penalty cases.
The broad base of her clientele often requires Ms. Macedonio to collaborate with various specialists. This includes her investigative team, DNA experts, fingerprint exerts, forensic anthropologists, mitigation experts, identification experts, medical experts, ballistics experts, cell-tower experts, drug treatment specialists and other forensic specialists.
Practice Areas
Ms. Macedonio has navigated her varied client base through the most serious charges including, but not limited to:
Murder, Conspiracy to Commit Murder and Murder Solicitation
Racketeering and Enterprise Corruption
Arson
Extortion
Kidnapping
Bank Robbery
Hobbs Act Robbery
Weapons Possession
International Drug Conspiracies
Domestic Narcotics Distribution
Cyber Crimes
Internet Gambling
SEC Violations
Money Laundering
Material Support
Fraud (Internet Fraud, Mail Fraud, Wire Fraud, Immigration Fraud, Health Care Fraud, Social Security Fraud, Insurance Fraud, Credit Card Fraud and Mortgage Fraud)
Admissions & Memberships
Memberships
Ms. Macedonio is board member of the New York Criminal Bar Association.  She is also a member of the National Association of Criminal Defense Lawyers, the Federal Bar Counsel and the New York State Association of Criminal Defense Lawyers.
In addition to the States of New York and Connecticut, Ms. Macedonio is admitted to practice in the Southern and Eastern Districts of New York and the United States Court of Appeals for the Second Circuit.